YOU CAN RECEIVE UP TO $10,000 NOW WITH ONLINE TITLE LOANS NEW MEXICO OR $1,250 WITH INSTALLMENT LOANS!
When you need fast cash to deal with an unexpected expense in New Mexico, online title loans or signature installment loans are options to consider. Let us help you get the cash you need in order to handle almost any cash emergency. All you need to get a title loan at one of our New Mexico Title Loans, Inc. locations today, is a car that you own, a clear title and your driver's license (or photo ID). Within minutes, you could get up to $10,000 in title loan cash for whatever financial emergency you may be facing. So don't hesitate. Get started with us today by filling out a quick and easy online title loan request form and a representative from a store near you will call you up to get everything started. All it takes is a few clicks to be on your way to get the title loan cash you need today!

Apply For An Online Title Loan, No Store Visit Required!
If you are a resident of New Mexico, you don't have to visit a store to get a title loan. After submitting your online form, a representative will contact you to get the application process started over the phone. If approved, our auto title loan verification agent will meet you at a location of your choice to conduct a short evaluation of the vehicle, verify the lien free car title and photo ID. If all the documents are in order, you will be able to get the same day cash you need.
Our New Mexico Auto Title Loan Can Get You Up To $10,000!
At New Mexico Title Loans, Inc, we offer competitive car title loans services. Turn your car into fast cash for things like medical bills, auto repairs, or other unexpected expenses in as little as 30 minutes, after which you can walk away with cash amounts up to $10,000. If you have any questions concerning getting cash for your car title, please refer to our title loan FAQ page.
Signature Installment Loans
If you happen to not fully own a vehicle or a clear title, we have another option for you. You could look into getting signature installment loans to help you out. These loans do not require you to put up any collateral and give you time to pay back. And just like our title loans, within minutes you could get up to $1,250 in installment loan cash for almost every financial emergency you are hit with. Start by filling out our quick and easy online installment loan request form. A representative from the nearest location will give you a call. And all it takes is a few clicks to get the signature installment loans cash you need today.
Start Your Signature installment Loan Online and Finish In The Store
When it comes to signature installment loans New Mexico, you can start the easy process right online. Fill out our quick intake form to have an installment loans representative give you a call. They will let you know how the rest of the process will go and what you need to bring. They will let you know how the rest of the process will go and what you need to bring. You will need to have a blank check from an active bank account in your name, your most recent pay stub, and your driver's license or a government-issued I.D.
Once you have the items in order, bring them down to the store. You can easily find our locations through our website. There is no need to search for "installment loans near me". Once you find the correct signature installment loan near me, the loan representative will examine your items and determine if you qualify for approval. Once you do, you will receive the $1,250 right then. It is that easy to get installment loans in New Mexico.
You could easily solve your emergency expenses with signature installment loans. Once you get your cash, you can use them for things like medical bills, late utility bills, home repairs, or even vehicle repairs. Get your emergencies taken care of by filing out our online form to get started.
To learn more about the title loans we offer, see our Title Loans FAQ page or our Title Loans Consumer Disclosure! Go to our Signature installment Loans FAQ page to look for answers to any questions you may have about signature installment loans New Mexico.
** Loans transacted before 12:00pm EST are typically funded the same business day. Loans transacted after 12:00pm EST are funded the following bank business day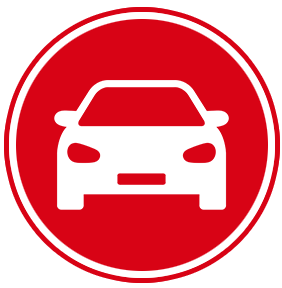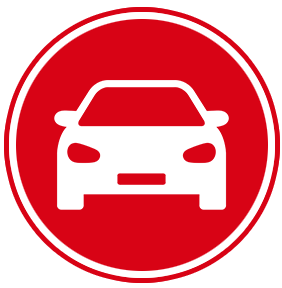 Benefits of Our Title Loans in New Mexico!
No store visit required

Keep your car